Hazem Helal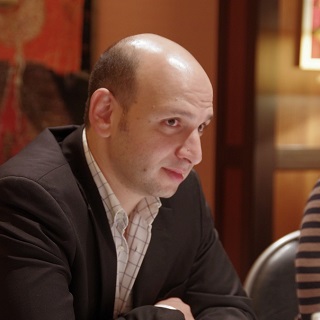 I joined P&G in 2004 right after my graduation from AUC. Despite the fact that I graduated from the school of engineering, I decided to join the Sales department (Customer Business Development), for reasons that I will explain at the end of my testimonial! Throughout the last 11 years, I had seven assignments. Almost half of my career was in "external selling roles" managing different channels such as Modern Trade (customers such as Carrefour, Spinneys & Metro) and Traditional Trade (distributor operation, wholesaler and small groceries).  The other half of my career was in different internal roles in the commercial teams of Household and Beauty Care categories.
You take real responsibilities from day one. And as a general rule, each assignment comes with challenges that you feel in the beginning that they exceed your capabilities. Then you grow, you deliver, you master it, then you change to another more challenging role with bigger responsibilities. You never get bored; it feels like you are renewing your career every couple of years.  Being the only company in the globe that is "promotion-from-within", P&G delivers on its commitment to develop its employees so that they become ready for bigger & more complex scopes. This called "development". In my first day in the company, I became responsible for a 10 Million $ business. At the time of writing this testimonial, I am the Market Strategy & Planning Manager of Fabric & Home Categories, a 400 Million $ business, responsible for brands such as Ariel, Tide, Bonux, Downy & Fairy across Near-East markets (Egypt, Lebanon, Jordan, Syria & Iraq).
The Sales department in specific offered me a unique opportunity to exploit my potential. A career in the sales function will enable you to learn & master important skills. It starts with "SELLING": the art of getting people to do what you want while benefiting from it, then come "NEGOTIATIONS": how to reach win-win agreements in challenging situations. You are the person who brings real revenues to the company. Nothing is "real" until the shopper picks our brands from the shelf in store. To achieve this objective, we need to make our brands available in more stores, and then make our brands look better than competition via displaying them in the right way, in the right location, with the right pricing. And in order to reach the objectives on a nation-wide scale, we design the company Go-To-Market strategy and develop the suitable commercial strategies to win the market. This requires other critical skills such as strategic thinking, turning insights into actions, mastering financial acumen, category and product understanding, shopper psychology, competitive analysis, understanding trade dynamics, granular planning and executing with excellence. And as you take bigger roles, you acquire important organizational skills in leading teams & coaching your people.. so that they eventually take your role and you grow further!